Since our tutorial link magically disappeared from the header, I have decided to move these tutorials to its own subforum.
This tutorial is on basic board posting, put together by our lovely moderator, Nicole.
Here is some help for anyone having trouble with the functions of the board. First, you will find a tutorial for basic posting and messaging, then an explanation of some of the boards other functions. Hope this helps!
Basic Posting:
New Topic Button:
To make a new topic in any of the main forums or sub-forums click the button shown in the shot below and you will be taken to the page where you enter your reply (shown in the second shot)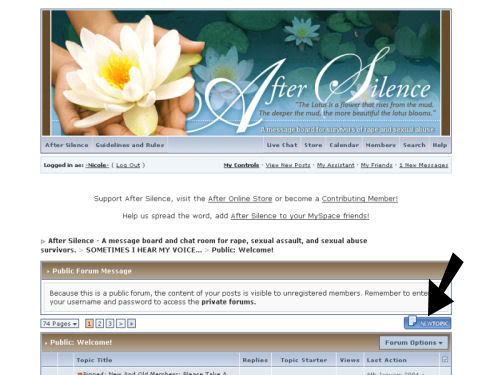 Enter your reply in the text area and when finished click the add reply button as indicated below.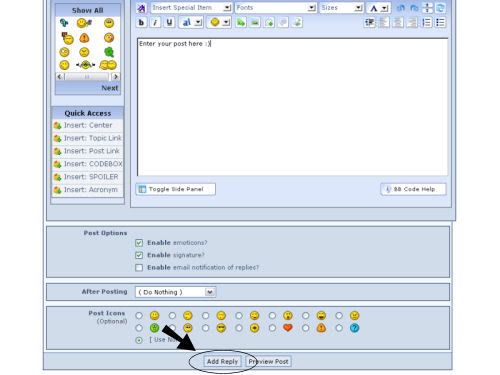 Add Reply Button:
Reply to an existing topic with or without quoting other posts (further help on quoting posts down the page)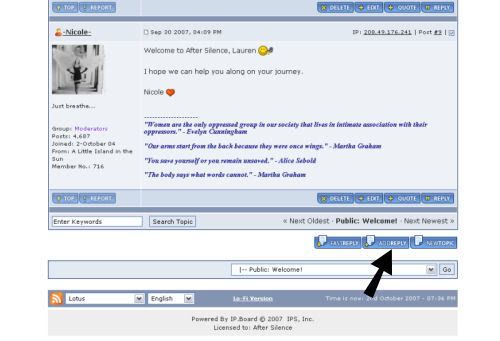 Editing your own posts:
You may edit your own posts if you make mistakes or typos, with the edit button as below and you can choose the full edit screen or a quick edit pop-up screen.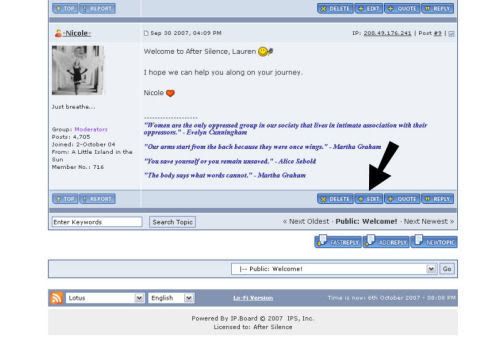 Fast Reply Button:
This opens up a little form below the topic where you can reply quickly without being taken to another page.