Safety and confidentiality are very important issues on a site such as this one where we are discussing extremely sensitive subjects. For this reason,
no one is permitted to use your After Silence account besides you
, per our Board Rules & Posting Guidelines, (which you may review at any time
here
). As always, we welcome secondary survivors and supporters, as long as their presence here is not hurting survivors, including the survivor they may have come here to support.
Logging out:
When accessing After Silence from a shared or public computer, always remember to log out completely by clicking the "Log Out" link at the top of the forum, beneath the AS banner, beside your user name.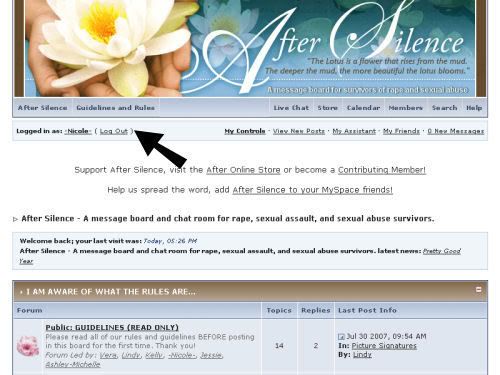 Deleting Cookies and Clearing Browser History:
If you access this site from a computer which friends or family also use, and you do not want them to know you are a member of this community, you can clear all cookies set by the board by clicking on the link "Delete Cookies Set By This Board", on the main forum page (
http://www.aftersilence.org/forum
) at the bottom just above the board statistics.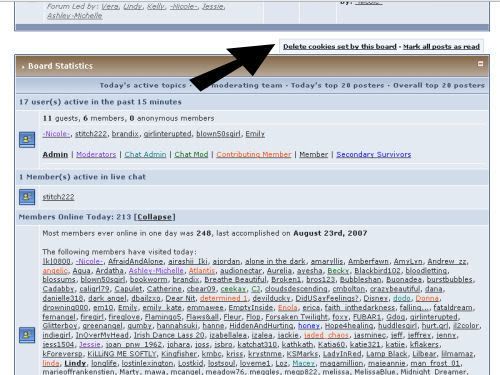 You should also clear your browser history, or private data, which should be found in the Tools menu in your Internet Explorer, Mozilla Firefox etc.
Thank you for helping us keep After Silence safe!